Robert Marnock (1800–1889) was one of the outstanding English Victorian horticulturists and designer of gardens. He was considered by his contemporaries to be the best exponent of the Gardenesque school of landscape gardening, a style originated in 1832 by John Claudius Loudon in which the plants of the garden, rather than the preconceived garden design, were the centre of attention.
Marnock was born at Kintore, Aberdeenshire. He began working as a gardener at Bretton Hall, in Wakefield (now the Yorkshire Sculpture Park) where he became head gardener between 1829 and 1833.
Marnock was appointed by the Sheffield Botanical and Horticultural Society in 1833 to design and lay out the Botanical Gardens. The design was in the gardenesque style and as designer of gardens, Marnock became its first curator. A major restoration of the Gardens, completed in summer 2008, reinstated elements of Marnock's design.
Marnock then worked as a nurseryman at Hackney, until 1839 when he moved on to be designer of gardens of the Royal Botanic Society of London in the inner circle of Regent's Park. He was appointed as the gardens' curator on the advice of J.C. Loudon from around 1840.
It was from this time that Marnock's style became recognised nationally and internationally. His Marnock's style gardens for Prince Demidoff at San Donato, near Florence, in 1852, added greatly to his reputation.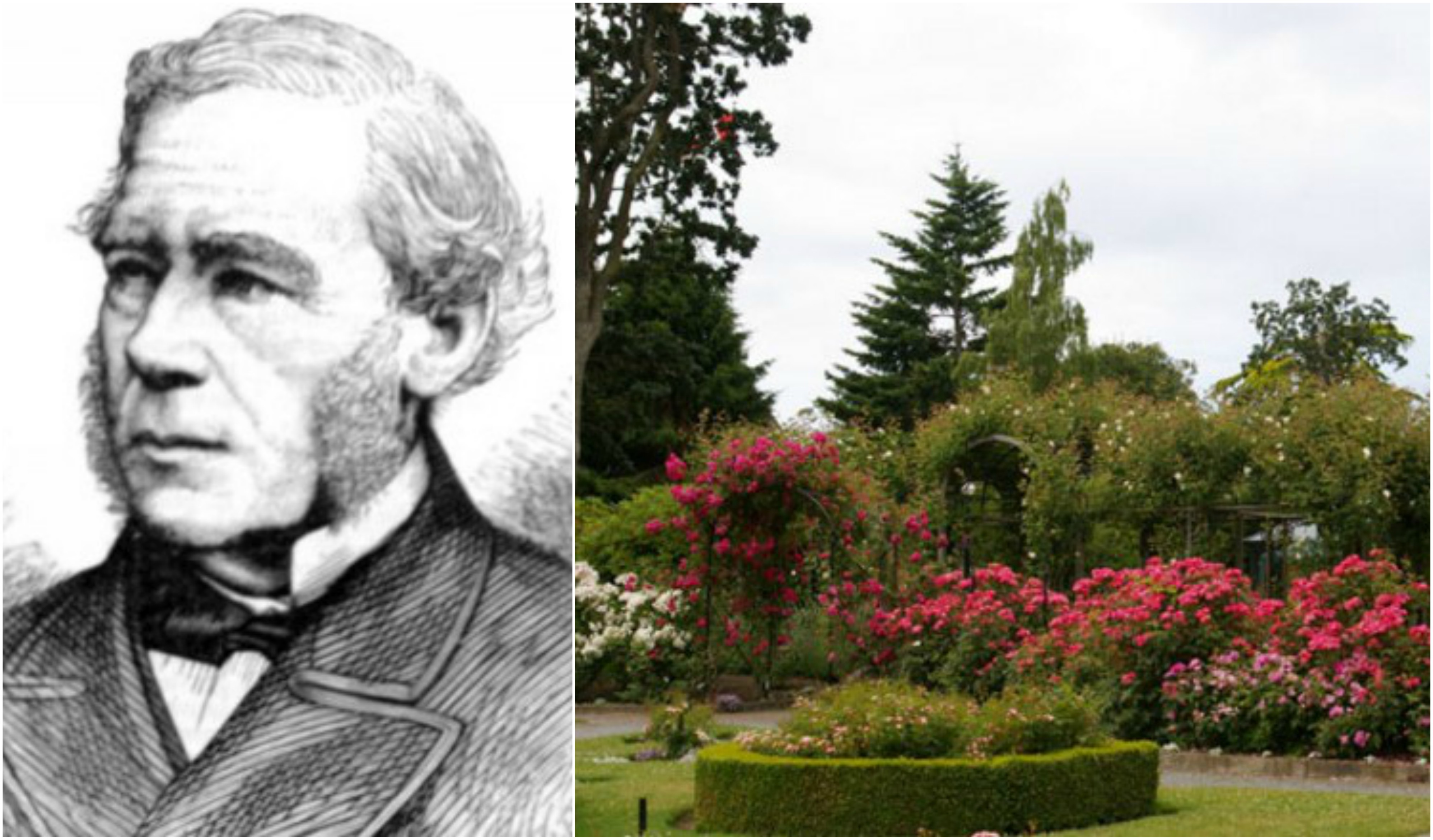 Marnock left his curator's post at Regent's Park in 1863, but continued to practise in his profession as a landscape gardener until 1879. During this time he returned to Sheffield for two commissions, Thornbury in 1865 and Weston Park in 1873.
Another of his achievements was the landscaping of the grounds of Avenue House, Finchley, north London, the property of ink magnate Henry Charles Stephens. After Stephens' death in 1918, the grounds became a public park and was renamed Stephens House and Gardens in February 2014.
At the end of his life, Marnock lived in Rusthall, near Tunbridge Wells. He worked on his last private commission at Rousdon, Devon right up to the time of his death.
Friendship with William Robinson
William Robinson was employed as under-gardener in the Royal Botanic Society's Gardens in Regent's Park for five years to 1866. For three years he was foreman of the herbaceous department and formed a close friendship with Robert Marnock. Through the success of Marnock's style of garden design William met influential people, including proprietors of the Times, who commissioned him to report on the Paris Exhibition in 1867 which led to a career writing about plants and gardens. His book 'The English Flower Garden' remains in print. Marnock also assisted his protégée in the design and general maintenance of Gravetye Manor which he purchased in 1884.
Writings
Marnock was editor of The Floricultural Magazine for four years and from 1845, he edited the weekly 'United Gardeners' and Land Stewards' Journal.' With Richard Deakin he wrote the first volume of 'Florigraphia Britannica, or Engravings and Descriptions of the Flowering Plants and Ferns of Britain,'.